W
hether you are an avid birdwatcher, a Texas history buff or just enjoy a slower pace in life, Bishop has something for everyone. As an added bonus, our centralized location and sub-tropical weather allow visitors to take in a number of excellent local and regional attractions all year long. Below is just a small list of things to do when visiting Bishop.
Baffin Bay – Home to some of the best fishing in the state of Texas and the world-famous Kings Inn, Baffin Bay is only a 25 minute drive southeast of Bishop.
King Ranch – As the second largest working ranch in the world, the King Ranch allows visitors a unique look into the legacy of South Texas and the American ranching industry. The 825,000 acre ranch is also home to a museum and thousands of head of cattle including the Santa Gertrudis and Santa Cruz breeds, longhorns, Brahmas, as well as over 300 quarter horses and thoroughbreds.
Padre Island – Regarded as one of the finest beaches in the country, the Padre Island National Seashore is only a 40 minute drive from Bishop and offers visitors the chance to enjoy a number of activities including sailing, water-skiing and wind-surfing.
L.E. Ramey Golf Course – Open year-round, the L.E. Ramey Golf Course affords visitors and winter Texans golfing and relaxation in nearby Kingsville.
Central Texas Coastal Birding Trail – Bishop is located on the Central Texas Coastal Birding Trail where there are ample opportunities for bird watching and wildlife photography. Species of birds include the Least Grebe, Harris's Hawk, White-tailed Hawk, Groove-billed Ani, Pauraque, Great Kiskadee, Green Jay, Long-billed Thrasher, Pyrrhuloxia, Olive Sparrow, Hooded Oriole, Lesser Goldfinch, Crested Caracara, Vermillion Flycatcher and many more.
NAS Kingsville Air Show – Located just to the south of Bishop in Kingsville, Naval Air Station Kingsville houses operations for jet operations training for the United States Navy. Every other year, the Air Station hosts a recruitment fundraiser that features aerial demonstrations and acrobatics.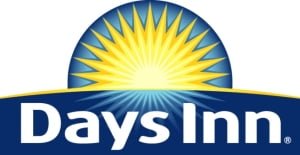 Staying in Bishop has never been more convenient with our recently upgraded Days Inn hotel. For reservations or for more information regarding rates and amenities, please visit the Days Inn Bishop website.